Pasquier in the Community
Our UK partners
Cancer Research UK
Cancer Research UK's Race for Life is the largest women-only fundraising event in the UK. It is a series of 5k or 10k events, helping to raise money to beat all 200 types of cancer. We are proud to have supported Cancer Research UK's Race for Life series for two years. Run, walk, dance or get Pretty Muddy©. Find out more at raceforlife.org.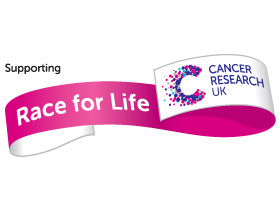 Team SuperSchools
Team Superschools (TSS) gives school the opportunity to be inspired by meeting an Olympian or international sports star. Brioche Pasquier has collaborated with Team Superschools to help raise money for primary schools and get kids active by providing funds, delicious PITCH Chocolate Chip brioche and prizes to help fuel the fun filled activities. In the past 9 years, over 497,000 pupils have taken part in a TSS event with over £754,000 being raised for schools.
MK Marathon
Brioche Superhero Fun RunFun for the whole family!
We are proud to support our community by sponsoring the Superhero Fun Run for the 3rd year running by providing our PITCH brioche to fuel runners of the event throughout the day. It's a fantastic event for all runners (and walkers!) of all ages to experience what being a superhero is really like when you cross the finishing line cheered by thousands of admiring spectators.

MK Marathon
'Well organised and friendly - stadium finish gives me goose bumps!'
Consistently ranked in the top 10 UK marathons, an AIMS/IAAF Grade A certified race, with BARR Gold accreditation for outstanding race management. We're blessed with a tremendous amount of natural beauty in Milton Keynes. We're also lucky to have a world-class system of cycle paths. We do our best to take advantage of those factors to give our runners a course that's interesting, inspiring, fun to run, fast and different from other marathons.
Friends of Pasquier
Here at Brioche Pasquier, we try to support as many charities and great causes that can, as well building partnerships within the local community.

Here are a few of our Friends whom we have supported or continue to support.

- Autism Inclusion Wellbeing (AIW) Consultancy
- Billing United
- Castlethorpe Cricket Club
- Chandlings School
- Circus Starr
- Fulbrook Middle School
- Haversham Village School
- Harry's Rainbow
- Leedon Lower School
- MacIntyre
- Martin Primary School
- Reed's School
- Rye St Antony School
- Yarnton Blues Football Club
- 1,2,3 Soleil

Plus lots more